Jukeboxes & Audio Equipment
TouchTunes Angelina Jukebox
Music In A New Light
The Angelina defines a new standard for design, performance, serviceability and value, and creates a striking focal point for any venue.
A Revolutionary Jukebox Experience
Contact us today for more information about the Angelina!
---
TouchTunes Fusion Jukebox
Just like Angelina, the Fusion Music System works with the TouchTunes mobile app, enabling customers to control the music from their phones and letting venues send them welcome messages.
Contact us today for more information about the Fusion!
---
World's First Smart Jukebox
The VIRTUO Makes a Statement in Any Venue!
For example, it has the world's largest library of digital music! It also has a built in PHOTO BOOTH and a KARAOKE option.
Choose from a diverse set of music profiles to fit your venue
Dynamically learns your venue's music taste and serves up the most relevant songs, artists, playlists and search results
Customized song recommendations to help match patrons with their favorite tunes
Sleek design with bright rim and wall lighting to set the mood
Large 27 inch HD widescreen encourages social interaction
Top LED screen calls out to patrons, tells them what song is playing and shows a dynamic equalizer that moves to the music
Free interactive PhotoBooth with fun frames, special effect filters and multiple photo formats. Music keeps playing while the PhotoBooth is in use.
Virtuo's sleek design and customizable rim and wall lighting helps to set the mood in any venue.
Plus, an LED screen with 'Now Playing' messaging and a dynamic equalizer display commands attention.
Specifications: H 39.4″ W 28.4″ D 10.7″ – Weight 130 lbs
---
TouchTunes Playdium Jukebox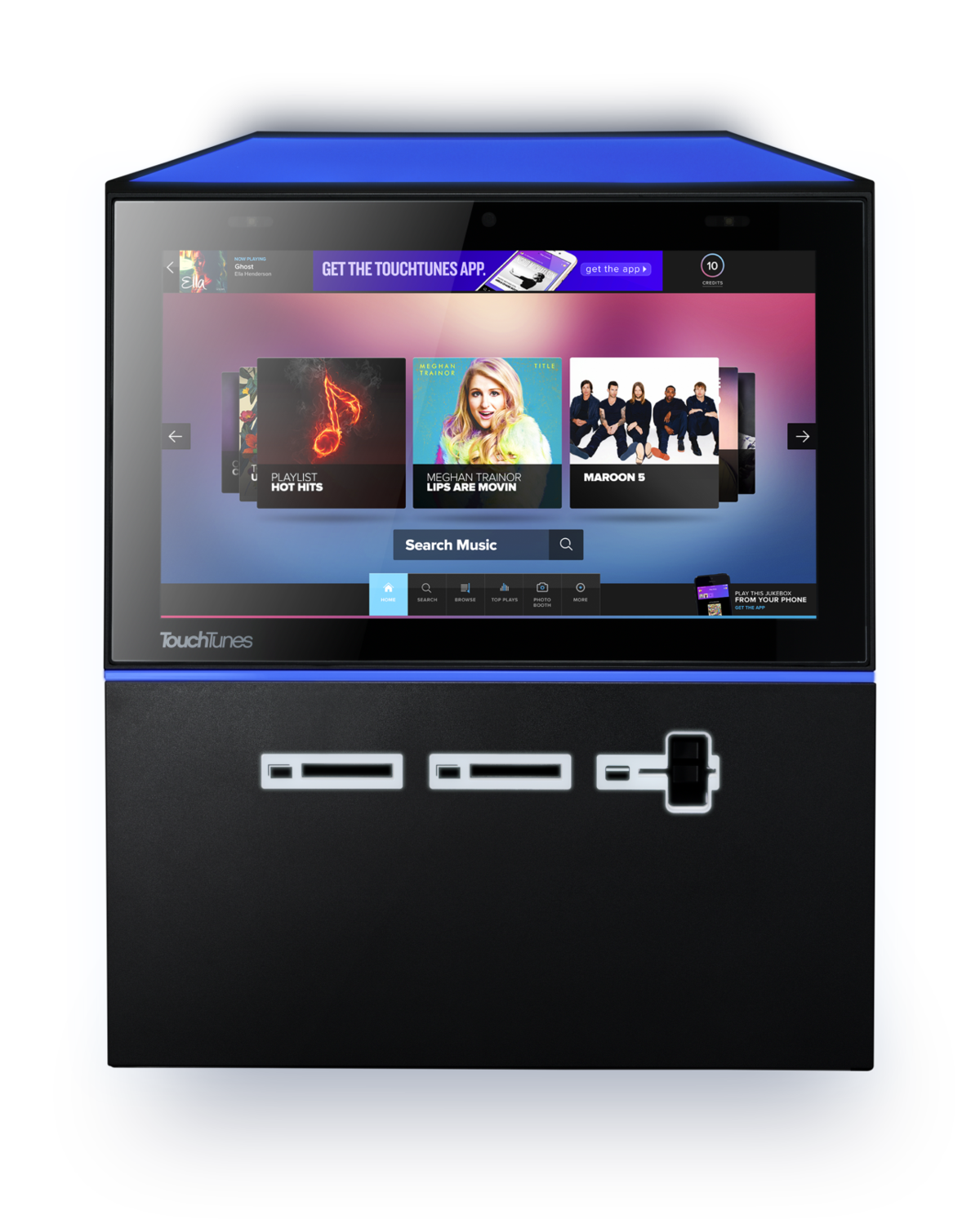 Playdium delivers a tailored music experience, allowing venues to select from a variety of Music Profiles to tailor the experience to their unique vibe.
With the touch of a button, Playdium transforms into a free interactive PhotoBooth! It draws in crowds and adds fun, as the jukebox keeps playing!
Easy to use, intuitive user interface
Slim, compact and sophisticated design with a 23 inch touch screen, subtle lighting and reflective surfaces
Home screen tiles and dozens of playlists help patrons find their music fast
Customized song recommendations create more personalized experience and promote more play
Free interactive PhotoBooth with fun frames and special effect filters
Their latest smart jukebox learns from the music most played in a location and adapts over time to highlight the songs, artists and search results that are most relevant.
Playdium is perfect for any venue!
Specifications: H 30.3″ W 23.8″ D 9.5″ – Weight 63 lbs
---
Touch Tunes Mobile App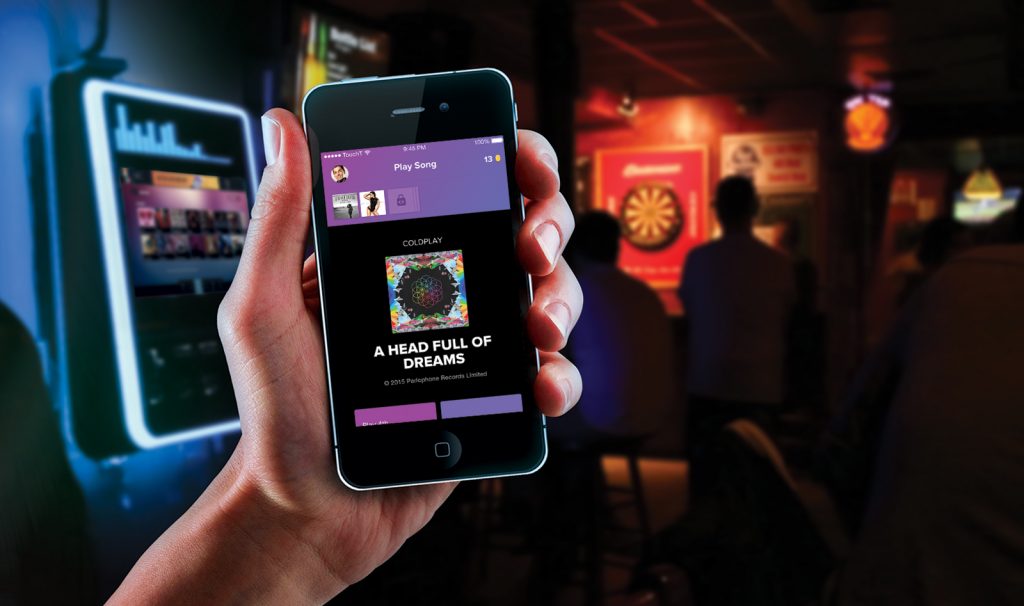 TouchTunes Mobile App is a proven and revolutionary way for customers to control the jukebox without ever leaving their seat!
Create custom welcome messages that appear on mobile phones when they check into the jukebox at your venue
Play the jukebox from anywhere in your location
Personalized user experience combines the user's play preferences and song history with the venue's vibe to create a unique music experience
Rewards users with bonus credits and other perks to encourage more play and keep users coming back
See what song is playing, along with the next and last song played!
---
TouchTunes TV Powered by UPshow
The Ultimate In-Venue Social TV Experience!
Real Social Engagement and Word-of-Mouth Marketing
TouchTunesTV complements the TouchTunes music experience by promoting the song "Now Playing" on the jukebox, top played songs at the venue, popular playlists and song and artist promotions.
Put your business in the spotlight with TouchTunes TV!
Turn your TV's into valuable digital signage with custom images and messages.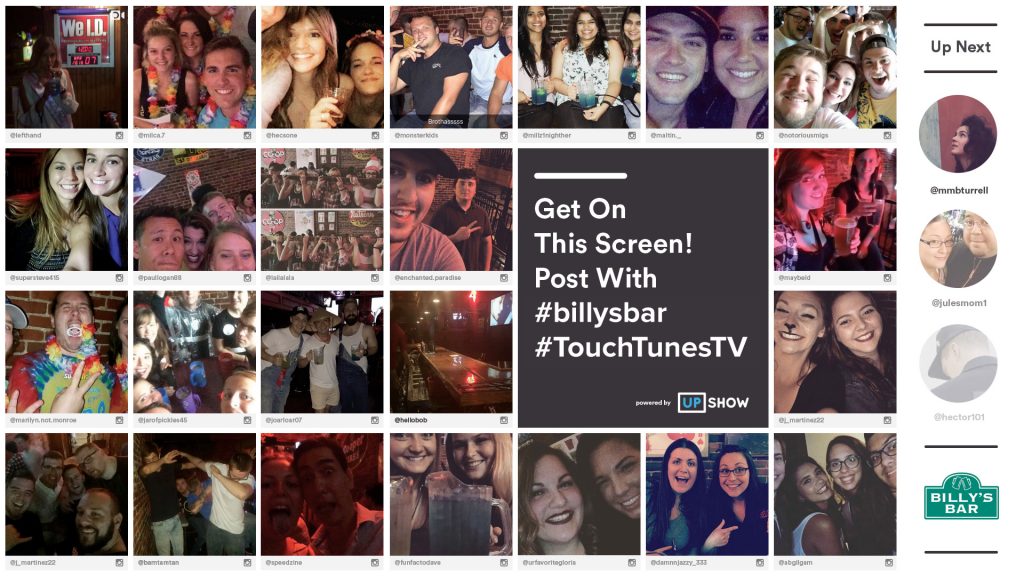 Build your customer relationships and highlight specials and events that keep customers coming back!
To learn more about TouchTunes TV Powered by UPshow, go here > TouchTunes TV
If you would like more detailed information or a demo, please Contact Us!
---
AMI NGX Ultra
The NGX Ultra is a dual-screen music video jukebox capable of simultaneously delivering hit songs and whole albums! As well as hottest music videos from the 80s, 90s, 2000s, and today, using programmable digital signage that can promote your business.
Its 16:9 wide touchscreen display offers a robust, yet simple-to-use interface for song and music video selection, and like all AMI jukeboxes, also supports music selections made via the AMI mobile app for Android and iOS devices. The Ultra additionally boasts a powerful 1,000 Watt, 4-Channel Amp System designed to deliver immersive, room-filling sound.
Specifications: H 33" W 33" D 7.5", Weight: 110 lbs
---
AMI NGX Mini-2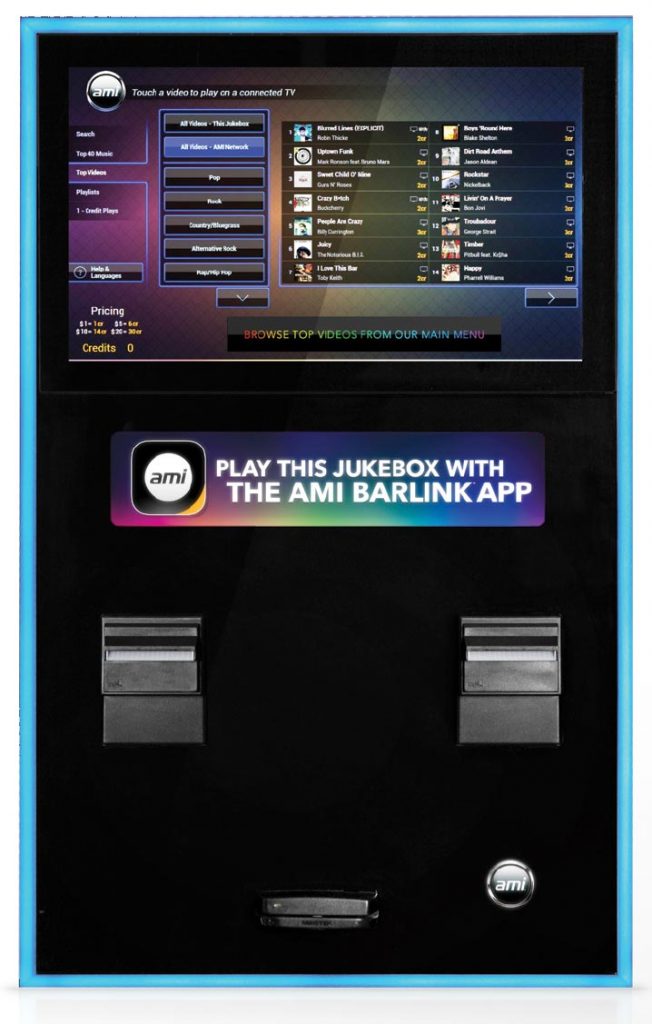 The NGX Mini 2 is an enhanced version of AMI's top-selling compact jukebox. It boasts a new 16:9 wide touchscreen display, accent lighting that beats to the music, and also features a newly integrated illuminated marquee that promotes AMI's companion mobile app which is available for Android and iOS devices.
The Mini 2 can also be upgraded to support music video with AMI's Video Upgrade Kit, which enables videos to be played on surrounding TVs connected to the jukebox via an HDMI cable. Plus, AMI Ad Manager lets you transform the upper half of your Mini 2 into powerful digital signage, and if your Mini 2 has been upgraded to support music video and is connected to one or more TVs, the same ads will be displayed on those screens.
Specifications: H 31", W 19.5", D 8" – Weight 75 lbs
---
AMI NGX Classic
The NGX is the original next-generation jukebox. Its easy-to-use interface, reliable hardware and revenue-boosting features make the NGX AMI's fastest-selling digital jukebox.
The large vertical touchscreen provides maximum visibility and transforms the upper half of the display into powerful digital signage by using AMI's Ad Manager.
Like all AMI digital jukeboxes, the NGX is compatible with AMI's mobile app, which is available for Android and iOS devices, allowing patrons to make music selections via their smartphone. The NGX can also be upgraded to support music video with AMI's Video Upgrade Kit, which enables videos to be played on surrounding TVs connected to the jukebox via an HDMI cable.
Specifications: H 31" W 18" D 6.75" – Weight: 72 lbs
---
AMI Mobile App
---
BOSE Speakers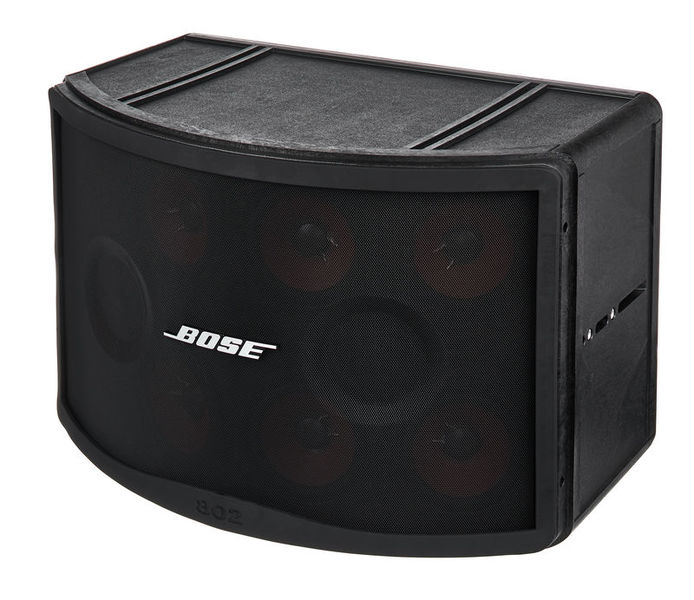 Bose speakers creates a listening experience similar to a live performance.
Their innovative Direct/Reflecting speaker technology recreates the audio experience by reflecting sound off your walls and other flat surfaces, providing you with the highest quality sound experience to enjoy!
---
JBL Speakers
JBL's rugged Control 25AV commercial grade speakers deliver high-fidelity sound for professional applications like outdoor restaurant seating, patio bars, and more.
They're designed to work with high-powered pro audio systems and tough enough to stand up to the elements.
---
Please contact us for more information on Jukeboxes & Audio Equipment.