Harbortouch Elite® POS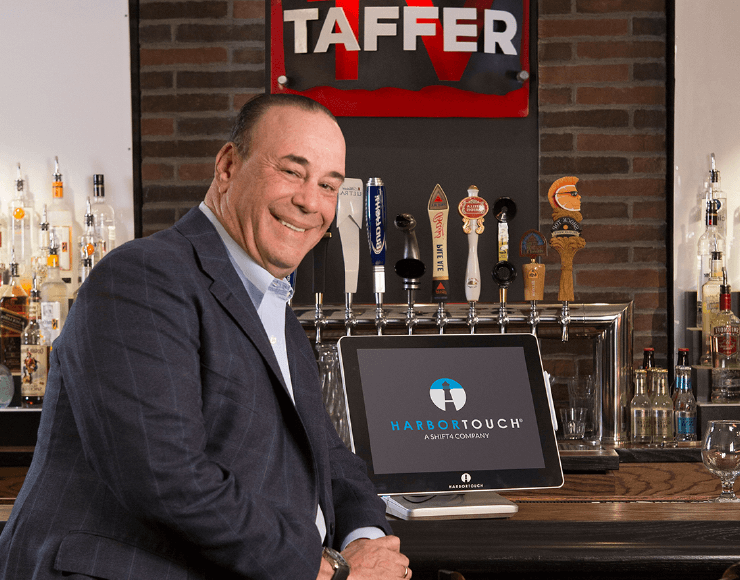 Get the POS system used on Bar Rescue and raise the bar
Never settle for the status quo. Elevate your business to the next level with the best-in-class point of sale system for bars and nightclubs.
In my extensive experience, I have found Harbortouch's POS solution to be the undisputed leader in the industry. Their restaurant POS system is really unparalleled in terms of both price and capabilities.

– Jon Taffer, Executive Producer and Host of hit TV show Bar Rescue
Run your bar the right way with Harbortouch Bar and Restaurant (HBR) POS system
Harbortouch is the ideal bar or nightclub point of sale system for any serious business owner in the hospitality industry.
Time is money
Menu customization
No one knows more about the menu than you. That's why Harbortouch will work with you to set up your menu for optimal order entry and fast transactions.
Dynamic pricing
It's not one-size-fits-all for bars and nighclubs. From happy hours to seasonal specials, make the most of your menu with flexible pricing and discounts.
Bar tabs
Bar tabs not only encourage customers to stay longer and spend more, but also let owners and managers pre-authorize credit cards to ensure customers don't skip out on the bill.
Managing tables and bar seats is a cakewalk
Table management
Multiple seating areas? No problem. Need to transfer tables to another server? No problem. Does table 9 want to split the check five ways? No problem. With the Bar Rescue POS system you can do it all (even if you'd rather not).
Tableside ordering
With Harbortouch Tableside™ servers can input orders directly from the table. Give your waitstaff a tablet and see the dramatic increase in order efficiency and accuracy.
Reservations
Whether customers make online reservations or you're managing a waitlist, you can do it all in one place with a Harbortouch point of sale system.
Never muddle core operations
Inventory management
From managing inventory to vendors and purchase orders, Harbortouch helps you track it all with ease — and in real-time.
Employee management
It's more than just X and Z reports. Evaluate sales performance, track hours, edit timesheets, calculate overtime, and manage job-based permissions.
Customer loyalty programs
Loyal customers are the gin to your tonic. Keep them coming back for another round with rewards, incentives, and special promotions.
Bar owners and industry experts swear by Harbortouch POS systems
Over 20,000 bars and restaurants nationwide trust Harbortouch
Harbortouch merchants process 119 million transactions per year
50+ businesses rescued by Harbortouch and Jon Taffer
---
Jon Taffer collaborates with Harbortouch and shakes up the hospitality industry with Smart POS™
SMART POS — LIGHTHOUSE BUSINESS MANAGEMENT SYSTEM
Powerful cloud-based management and reporting tools
Harbortouch's powerful LighthouseTM platform provides you with remote access to your POS system 24 hours a day, 7 days a week. In today's world, it's not just about managing your business. It's also about managing your brand. Smart POS incorporates both
– and that's a game changer!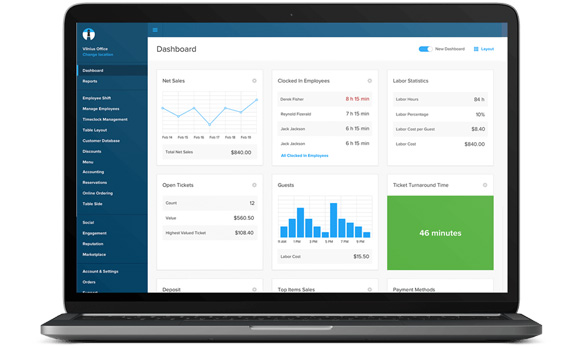 BRAND MANAGEMENT AND CUSTOMER ENGAGEMENT TOOLS AT YOUR FINGERTIPS
Having an online prescence is a powerful and cost effective marketing strategy for any business – especially for a small business on a tight budget.
---
The ultimate POS system for restaurants & retail businesses.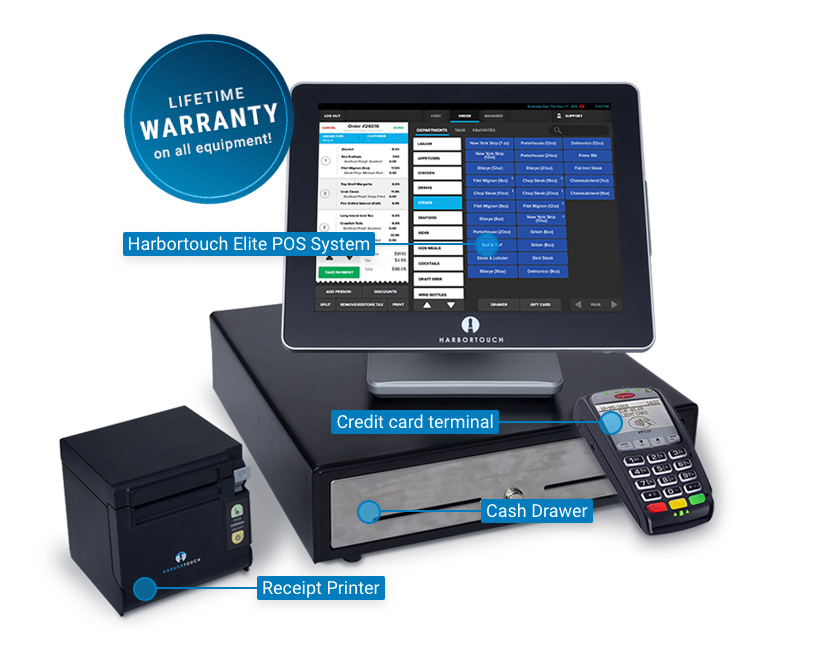 Harbortouch Elite® POS combines state-of-the-art software with top-of-the-line hardware to deliver a high quality POS system that is unmatched in both functionality and performance.
Robust Perfomance
With a powerful processor, Elite POS delivers blazingly fast speed and flawless performance.
Sleek Design
Elite POS has an all-in-one design and cast aluminum body for maximum durability and a sleek appearance.
Lifetime Warranty
If your Elite POS system ever breaks or malfunctions, Harbortouch will replace it for free.
Elite POS for Bars & Restaurants
A robust restaurant software ideal for fine and casual dining as well as quick service establishments. Features include efficient order management, flexible pricing for discounts and specials, easy menu set-up, employee management, bar tabs and table tracking.
Elite POS for Retail
This software package offers a wide range of advanced retail features such as a color/size/style matrix, inventory tracking, customer database, vendor management, purchase order creation and even support for rentals and consignment.
Elite POS for QSR & Delivery
Perfect for restaurants that offer delivery, this software includes driver management capabilities, caller ID integration and printable driving directions, as well as features for quick service restaurants.
Elite POS for Salons & Spas
Designed to meet the unique needs of salons and spas, this software includes a calendar for appointment setting, employee commission tracking, email and text appointment reminders, and retail functionality for product sales.
---
Request a Demo Today!
---