Superior Amusements
Located in Milford, Connecticut, Superior Amusements has provided bar and restaurant owners, as well as malls, bowling alleys, movie theaters and so many more with the best service and equipment in the vending business today!
Formed in 1981 by Rocco DiNapoli Superior Amusements has been a top supplier of In-Venue Music and Entertainment Devices, as well as representing the best in class in terms of ATM's and Harbortouch POS Systems.
For over 35 years we've been supplying our customers with entertainment options such as jukeboxes, video games, toy cranes, merchandisers, billiards and much more! We lead the local industry in customer approval and strive to provide world class service for every contract, large or small.
Whether we're working with an individual client or a table of CEOs, we guarantee you'll receive only the highest quality products and service from us.
Browse our site and take a look at just what we have to offer!
---
Here is an article from a 2015 RePlay magazine, some great history about our company and Founder.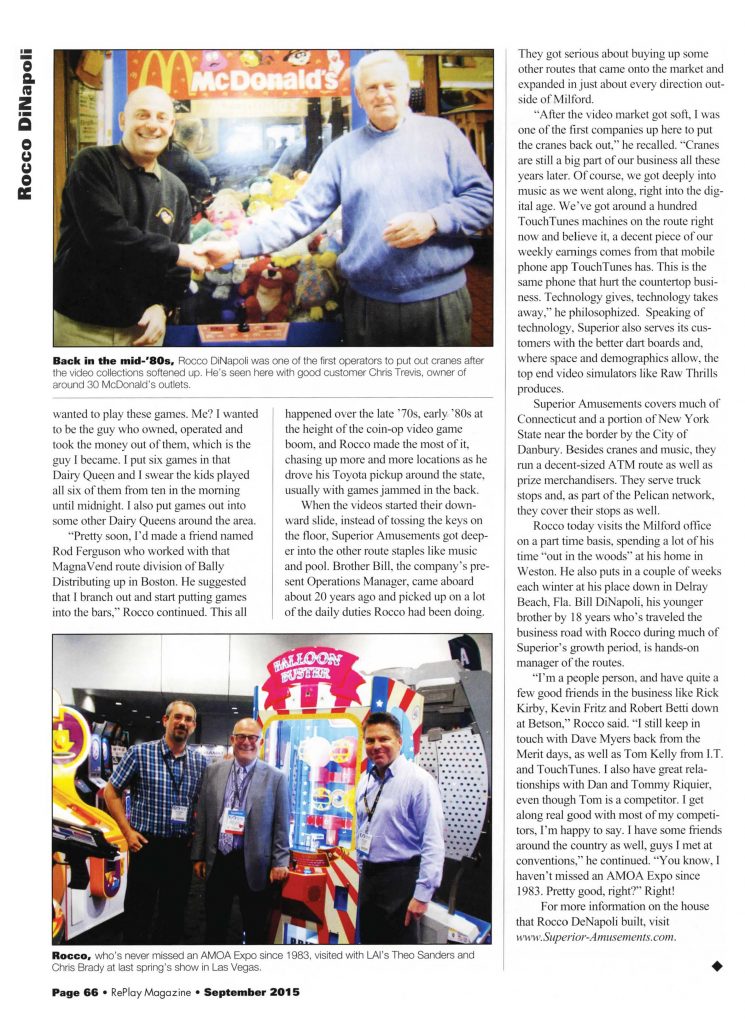 ---
Please contact us today to learn more about our products and services.